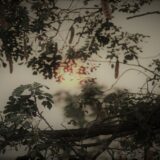 Event Details
From: October 1, 2023
To: September 30, 2016
Starting at: 12:00 AM
Finishing at: 12:00 AM
Event Price
Address
Venue Name
Street
State
Zip code
United States
+123 456 7890
http://example.com
Sun Rise at KD Palace
"There's a sunrise and a sunset every single day, and they're absolutely free. Don't miss so many of them."
― Jo Walton
Darkness becomes weaker and everything wakes up. Some people would already make their morning run routine, some would meditate on the, and all this – in complete silence, only the sound of Winds breaking against the trees and birds shouting from time to time from different sides.
Sun Set at KD Palace
At dusk, the sun turns orange, and the light it emits paints the world with golden yellow. This is the sunset. One afternoon, I came to Guishan to enjoy the sunset. … Many roofs have become golden yellow, how beautiful!
K D PALACE a beautiful guest house situated 227 kms from Kolkata, about 10 Kms from Ghatsila, 35 Kms from Jamshedpur, 5 Minutes walking distance from Bombay Road (National Highway No.33) and 1 Minutes walking distance from Galudih Railway Station.