The Best Destination For Puja Vacation
After waiting for a long year once again its time to enjoy the season of festival. Durga puja is the biggest festival for all bengalis throughout the world. In this Durga puja enjoy your puja vacation with your family at Ghatshila, the hill station where you can enjoy the thrill of dense forest, river and hills.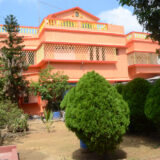 After a long busy week at work when you are tired and looking for a little travel, Ghatshila is one of the few places that can bring you a feeling of relief and recharge with no air. Natural fresh air of forests, hills and rivers. Not far from Kolkata Ghatshila is a hill town in Jharkhand. This beautiful hill town is sure to be a new experience for your special weekend. By train from Howrah you can reach Galudih station and then with local transport you can reach KD Palace, beautiful resort surrounded by forest and hills. If you book in advance, the hotel also has a pick-up service that you can use.
The natural beauty here is unmatched, you can simultaneously enjoy the hills, forests and rivers, this is a unique combination for any visitor. KD Palace Resort offers you the best accommodation with large rooms, quick room service and delicious food that is sure to tickle your taste buds. You can have a campfire at the hotel, the thrilling atmosphere of the forest is a must-have for everyone, or you can get the rare opportunity to experience local tribal dance and you have the exhibition to live this moment. Ghatshila is full of natural beauty and fresh air away from the polluted life of the city that will help you recharge your energy for the daily battle of life.
Best hotel in Galudih
You can visit Subarnarekha River, Dalma Hill, Dassam Waterfall, Dimna Lake while staying in the resort, you can book the car directly from our resort. You can visit the house of the great writer Bibhutibhushan Bandopadhyay. So, if you are a nature lover, Ghatshila is the most ideal place for this year's puja vacation.