Sitting on the banks of Subarnarekha River, Ghatshila is beautiful town. This city belongs to Jharkhand's east Singbhum district. Huge forests surround this city. Ghatshila is famous for its natural beauty and is considered as a prominent tourist destination of Jharkhand.Ghatshila, specially known as a health center, and a large number of tourists are going there to change the weather.  It is also a festive city, where locals are eager to celebrate. Once in the middle Ages, Ghatshila was ruled by the Bengali community. You can pay attention to the deities at the old historical temples. Along with these, there has mysterious waterfalls, mountains that give you the opportunity to spend quality time in nature.
Some natural spots you can see, are-
Fuldungri hills:- It is rising about 4.2 km from the center of main city. When the city lights are on in the night time, this scene is very special form the hill. Beyond the dense forest, this is an uncommon, unknown path that is surely enamor you if you generally like tracking. The hill has a large number of tall Sal trees and its path is covered with red gravel.  A great aerial view of the town Ghatshila from the top of Fuldungri Hills is just unforgettable.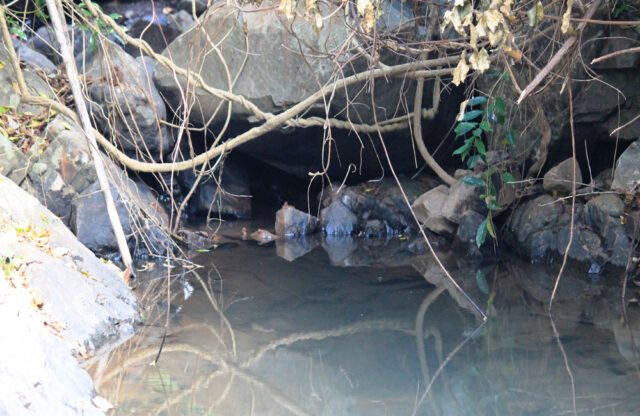 Dhargiri Falls:- Dhargiri waterfall is a major attraction for the Ghatshila tourists. In the monsoon, this fall show its real image. At about 25 feet high, these waterfalls make a great show. But they take 20 rupees as entry fee.
Galudih Dam:-  About 10km away from the city, this dam is a surprise. Built over the Subarnarekha River, this dam presents a pleasant view with the river, hills in the evening time, when sun is about so going down.
Narwa forest:- It is a small patch of forest between the hill and the coast. A small river is flowing through the hill slopes. You can see only hills and forests there. People come here for picnic also. It is better to bring foods and water here.
Burudih Lake:- The Burudih lake is located about 5 km from the city. It was built under British rule.If you are looking for a picnic at Ghatshila, then this is your spot. Boating facility is available here, hire a paddleboat and enjoy the ride in this lake. The lake is surrounded by dense forests and green hills. A lake surrounded with hills or mountains, always create heaven like atmosphere. A very popular Binda Mela for the Santhal tribe is held every year for fifteen days in October on the shores of the lake.
Bibhuti Bhushan home:- If you are a fan of Bengali literature, then this place of Ghatshila is a monument that you cannot miss out on exploring. One of the best litterateurs of India, Bibhuti Bhushan Bandopaddhaya, was born here and his heritage house is maintained to show the tourists.
If you are a religious person or prefer to visit religious sites, Ghatshila offers you to visit these spots-
Ramkrishna Math:- If you support Swami Vivekananda's works or are keen on seeing a Hindu math or temple, this is an opportunity to explore this recently opened place in Ghatshila.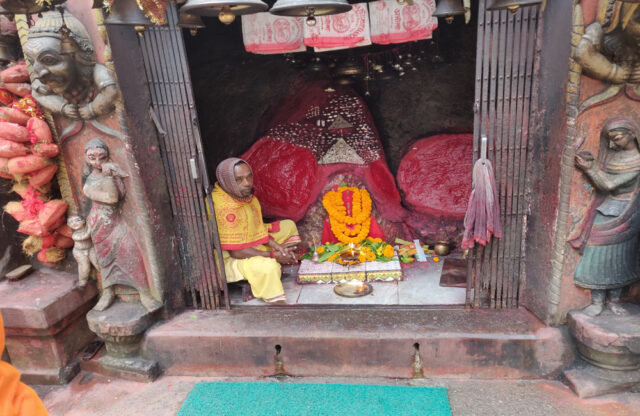 Rankini temple:-  This temple was built by King Jagannath of Dhulbhum Dynasty. This temple is dedicated to the goddess Durga. It is located about 12 km from Ghatshila. The temple was built around the year 1950 or later. There is no idol inside the main room of the temple, but a black stone which is worshiped as the goddess Durga. According to some past tales, humans used be sacrificed(nar-bali) at the Ghatshila Temple. People also trek to visit the Jadugora Hills which is just opposite this temple.
Panch-Pandav:-  Panch-Pandav is a tiny hill 5 km away from city.  It is famous for its natural sculpture of a stone. Local people believe it is creation of the five brothers of the Pandavas. There has 6 direct trains to Ghatshilafrom Kolkata and take around 3 hours. Or by air, reach Ranchi airport from Kolkata airport. Then take taxi. You can reach Ghatshila by car from Kolkata. It is about 240 km from Kolkata.
October to March is the preferred time, because the weather stays cool. Summer season should be avoided.
If someone want to get rid of tensions, stress in the weekend, Ghatshila is a place where he can relax. You can set weekend tour plan like this-
1st day:- Get to Ghatshila. Check in to the hotel and get some rest. Can have lunch. After that in the early afternoon go and spend little time to Fuldungri Hill, though there is nothing special to see. It is not maintained by authority. Then you visit thegreat writer Bibhuti Bhushan Bandopaddhaya's house. See sunsets in Ratmohona and end day 1's trip. Ratmohona is the best place to see sunset in Jharkhand. Then return back to hotel.
2nd Day:- Reach Burudih Dam in the morning after having tea or you can have your breakfast in morning in hotel or later on route. After Burudih lake, move to the Dhargiri falls. It is not a big waterfall with a small spring. You will enjoy the path through the jungle around the falls. Next destination will be Galudih Dam. After visiting all these, get back in your hotel in evening or you can walk around the hotel.
3rd Day:- See the Rankini temple, Siddheswar temple, Ramkrishna Math in the morning. Get back to hotel. After lunch you can check out from hotel in afternoon.